A. Anwar Sacca & Sons Co.
The Quality & Innovation Company
With over 35 years of business history in the IT, Innovation, and Security fields,

products & services are set to help its clientele manage better their operations.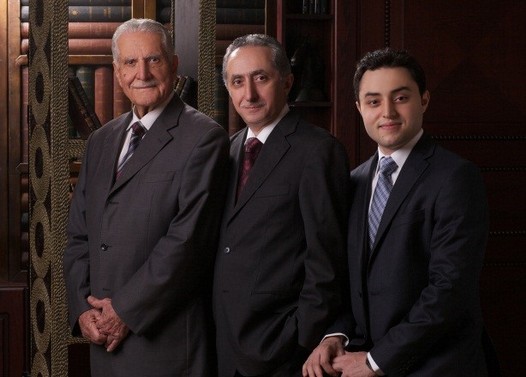 Family owned company




Founded: 13/2/1983




Branches:




Amman

–

Jordan

Dubai – UAE

Customers in Europe and throughout the Middle East




Experience in IT, Business Consulting, Security, and Biomedical fields




Offering a variety of products with One common factor '

Quality & Innovation

'




The development and provision of quality solutions targeting SMB to help them achieve better management of resources, enhance productivity, and expand their business through the transformation of their data into information providing them with the necessary analytical tools.

The introduction of quality innovative products in various fields for a better life.
Background

A. Anwar Sacca

& Sons Co.

is one of the SACCA Group of firms.

The mother firm A.Anwar Sacca & Co. was founded in 1961 as a general trading company.

In 1983, after obtaining his university degree in Computer Science and taking into consideration his field experience in business, Ahmad A. Sacca teamed up with two distinguished computer experts and established

Computer Software Center

(

CSC

).

CSC

initially acted as a software house providing the market with professional computer software, consultancy, and services

.

Throughout its years in business, and in the proper way & time,

CSC

expanded its activities but with one policy in mind:

'Quality & Innovation'

.

Due to the expansion of activities, the name had to grow as well; so a new Name and Logo were introduced, and

Computer Software Center

became

Elite Technologies

.

In due time, shares of other partners were acquired by the Sacca family to become a totally owned family business.

In 2011, Anwar Sacca Jr. concluded his university studies achieving his B.Sc. in Computer Engineering with first honor degree, then joined the family business focusing on regional expansion.

The experience of current

Elite

owners in IT, Security, and Business, exceeds 100 man-years, developing their knowledge with the development of the IT industry from the punched cards era to the new economy world based on integrated e-solutions.
In the 80's

Elite

based its developed software solutions on the currently available then 3GL platforms.

When the trend in software development moved into the direction of 4

th

generation languages,

Elite

based its commercial applications on the AMBER 4GL Data Base Engine, and became the AMBER Distributor in

Jordan

on 1, April, 1990.

After doing a good job with AMBER, this agreement was extended to cover the whole

Middle East

region.

Later in June 1999, the agreement with AMBER became a reciprocal one, whereby

Elite

develops toolkits and technical manuals for AMBER in an outsourcing model.

Now

Elite

is an active member of AMBER MSL Group contributing to the development of AMBER Engine.

To stay on the leading edge of technology, Elite keeps close relation with industry leaders especially Intel & Microsoft in IT, Silent Sentinel & TBT in Security, and Regumed in Bioresonance.

Another aspect of coping with technology is the introduction of innovative niche products to the regional market, supported by International Vendors.

All products developed / marketed by

Elite

share a common factor;

Quality with Innovation

in their fields of implementation.



In 2002,

Elite

became an IPP (Intel Premium Provider) on Server Technologies.




In 2008

Elite

became the

FLIR

distributor for Iraq then UAE – a distribution that was terminated in 2016, allowing

Elite

to outgrow a one supplier limitation and expand horizontally.




In 2012

Elite

got the exclusive distribution of

REGUMED

Bioresonance products for Jordan, Iraq, and UAE, then other Middle East countries.




In 2015

Elite

introduced

BIO

ELITE

body scanning device.

In 2016

E

lite

st

arted representing leading security thermal imaging cameras manufacturers namely

Silent Sentinel

of the UK,

TBT

of Korea, &

Tanz Security

of Spain.

In 2017 Elite started representing SATIR of Ireland promoting their thermal imaging cameras in the thermography, firefighting and optical gas imaging fields.

In 2017 Elite also started close cooperation with Infratec of Germany working on high end industrial, security, and research oriented thermal imaging solutions expanding Elite thermal imaging line portfolio. Moreover, Elite started representing Trakka System of Sweden, promoting their gimbal equipment, and it also started a teaming agreement with ST Electronics of Singapore promoting their perimeter intrusion detection & counter drone systems, so that Elite can provide customers with total security solutions.
In the software field,

Elite

developed throughout the past years and up to date, several application software systems for commercial, industrial, educational, medical, and shipping sectors.

The main application

Elite Office

is an ERP solution specifically targeted to Distribution Companies.

However, and due to its flexible structure, it could also be utilized by service companies, contracting companies, banks, and manufacturers.

Elite School, Elite Medica,

and

Elite Shipit

are other products that are based on

Elite Office

to serve vertical market segments.

The strength of

Elite

products lie in its extensive data analysis capabilities.




In Business Consulting field,

Elite

team of experts developed models & tools that serve our clients precise needs, providing services to companies in the EMEA region, helping them improve competitiveness and performance capabilities along the entire value chain.




In the security field,

Elite

is proactively marketing Fencing and Thermal Imaging products especially for refineries, airports, banks, large industrial complexes, national security, armies, and border protection projects. Having good ties and performance with industry leaders,

Elite

got entitled to market other products including Thermography, Gas Imaging, Law Enforcement, Automation, Transportation, and Fire Fighting.
Extensive and Successful History in Technology




Total IT Related Solutions




Infrastructure designed for regional operations




Emphasis on customer support




Guaranteed continuity with new generations joining the Family Business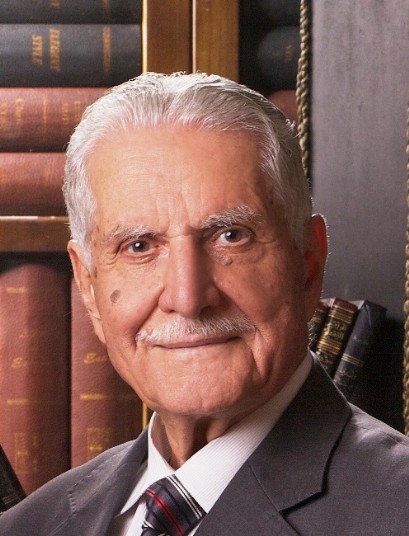 A. Anwar Sacca

Anwar A. Sacca